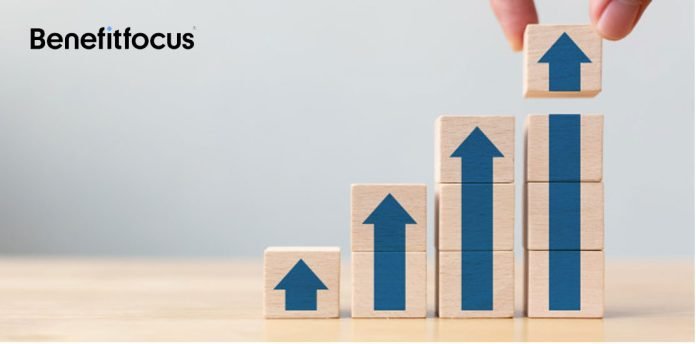 Benefitfocus, Inc. (NASDAQ: BNFT), an industry-leading benefits technology platform that simplifies benefits administration for employers, health plans and brokers, announces that Dan Dennis, Vice President and Chief Information Security Officer, has been named to the SC Tech Executive Forum, an initiative of the South Carolina Council on Competitiveness.
The initiative was established to accelerate growth and innovation while providing a unified voice for the statewide technology community. Additionally, it aims to develop a strong 21st Century workforce, support entrepreneurs, connect peers and decision-makers, and establish South Carolina as a global hub for innovation.
"I'm proud to assume this role on the Forum and play a part in making South Carolina competitive in a crucial global market," Dennis said. "As part of one of the leading and largest technology companies based in the state, I know the role technology currently plays in the state's economy. I look forward to working with other leaders from across South Carolina to help create an environment that produces more growth and opportunity in the future."
Dennis oversees Benefitfocus' security vision and enforcement and leads a team of security professionals accountable for cybersecurity, security risk management, information protection, security testing and monitoring, incident response, regulatory compliance, third-party assurance, business continuity and disaster recovery. He has more than 20 years of experience as a cybersecurity leader for large and mid-sized global firms. Dennis holds a Bachelor of Science in finance and marketing from Boston College.
The Executive Forum will conduct quarterly meetings, in addition to an annual strategic planning session. The meetings bring together technology and cybersecurity leaders from throughout South Carolina in industry, education, government, and support initiatives. Through their collective input, the Forum seeks to help drive South Carolina towards an environment that makes it competitive in a global market and fosters and supports the technology industry and all the industries that technology supports.
The South Carolina Council on Competitiveness is a nonpartisan, business-led non-profit organization committed to advancing the long-term economic competitiveness of the state, industries, and citizens. The Council's work is accomplished through actionable research on opportunities and threats to South Carolina's competitiveness; support of industry clusters including aerospace, logistics, technology and cybersecurity; and education and workforce development initiatives that ensure all South Carolina's citizens are equipped to compete in a global economy.
For more such Updates Log on to www.hrtechcube.com