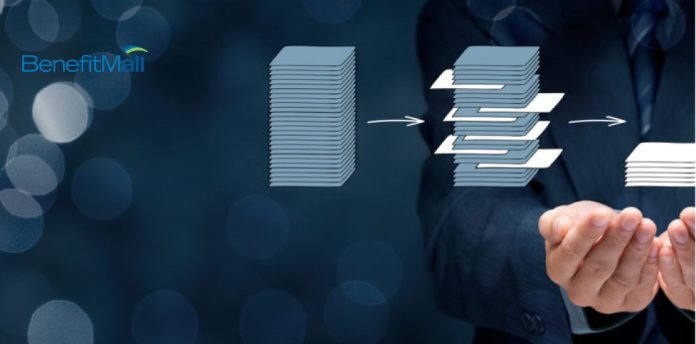 Dallas-based benefits and payroll provider introduces simplified benefits management
BenefitMall, the leading provider of employee benefits and payroll services, and Ease, a leading HR and benefits software solution for small businesses, insurance brokers, and insurance carriers, today announces the integration of Ease and Agency Workspace. Agency Workspace is BenefitMall's industry-leading broker portal offering seamless support of quoting, enrollment and more.
The combination of these two technologies will provide brokers with a more streamlined benefits management experience. Ease now directly integrates with Agency Workspace, allowing users to sync data directly through the cloud.
"BenefitMall is committed to offering innovative and simple technology solutions for our clients," said Michelle Sheffield, CIO for BenefitMall. "This integration will allow brokers to efficiently navigate between quoting, enrollment and benefits administration, all within our Agency Workspace technology."
Brokers can now quote and enroll with BenefitMall and sync groups to Ease for benefits administration of additions, terms and changes, or brokers can quote with BenefitMall and sync plan data to Ease for enrollment and benefits administration. Security measures have been taken to ensure client data, including PHI and PII, are housed safely within the cloud.
"The Ease and BenefitMall teams are looking forward to the continued success this partnership will bring," said David Reid, CEO for Ease. "We are confident that brokers and clients will be pleased with the ability to move seamlessly between Agency Workspace and Ease."
Brokers can access Ease with an Ease subscription. BenefitMall clients who subscribe to Ease can integrate Ease into the Agency Workspace portal under the Benefits Administrator field using this Step-by-Step guide.