The leading technology platform for independent background screening of professionals, TazWorks announced its latest integration with ClearCompany.  ClearCompany is a premier talent management platform for talent acquisition, planning and analytics, performance and employee engagement. The new integration will enable TazWorks consumer reporting agencies to offer their customers a full-service pre-employment experience that incorporates background screening as part of an integrated solution.
Andre Lavoie, CEO of ClearCompany said that "As more and more mid-sized firms choose ClearCompany as their preferred platform for end-to-end talent, they bring with them a demand for add-on services. As the fastest-growing talent management platform around the world, that's a ton of demand. Companies such as TazWorks help us fill that demand with thousands of select instantly instead of working on one solution provider at a time and that means more choices for our customers on the one platform they prefer over other choices in the market."
Businesses that use Applicant Tracking System of ClearCompany integrating it with background screening tools of TazWorks, get an efficient and easy pre-employment screening solution that connects with their applicants from start to end, developing applicant trust with engaging recruitment experience.
Director of Strategic Alliances for TazWorks, Jordan Blasdell said that "The ClearCompany partnership brings a unique opportunity for TazWorks clients to pair world-class screening technology, with an industry-leading talent management solution particularly catering to the SMB space and offering incentives for doing so. Integrations with ATS technologies have become more important as more businesses are leveraging the power of HR management software throughout the pre-recruitment and employment cycle."
 For more HRTech news, Log on to www.hrtechcube.com
---
ABOUT THE AUTHOR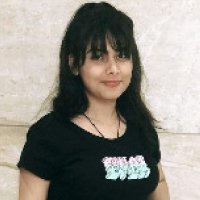 Tanvi Tirthani
Content Contributor, Martech Cube
Tanvi Tirthani is a content writer and strategist with a special foray into technology. She has been a keen researcher in the tech domain and is responsible for strategizing the social media scripts to optimise the collateral creation process.